Google Data Studio integrates with various data platforms to create more visually appealing, easy-to-use dashboards that clearly represent your goals. These dashboards are more visually appealing than those created in Analytics, and you may include additional widgets as well.
Data Studio is one of the numerous Google Marketing Platform products that allows marketers to generate complete visual reports and dashboards based on their data.
We use Google platforms for a variety of projects, such as tracking SEO with Analytics and developing paid search ads with Ads.
Google Data Studio's Advantages
Data Studio's main advantage is that it is incredibly user-friendly. While it may not be as powerful as some other products on the market, it is simple to understand, and Google provides numerous tutorials to assist you in creating thorough reports.
As previously said, it supports more metrics than Analytics, which is significant if you have more to say than the few widgets available on the Analytics dashboard.
You can do calculated metrics and dimensions in the same way that you can in a spreadsheet. For instance, if you want to examine the overall conversions across all of your campaigns, you may use Data Studio to develop a formula.
Blended data is the another significant advantage of Google Data Studio. Your charts will only be drawn from a single data source by default. A blended data source, on the other hand, allows you to construct charts from multiple data sources. For example, if you needed conversions from campaigns other than Google Ads, you could construct a blended data source and include Facebook conversions as well.
In addition to these, Google Data Studio dashboards have these advantages as well;
Interactive
Completely customized
Pre-built templates are included.
Free of charge (except 3rd part connectors)
Cloud-based, easy to share
Editor
When you have nothing selected in the main grid, it lets you edit the theme and layout of the page. When you've selected a chart, the right bar is where you'll play with the data, including adding dimensions and metrics
Theme Tab
Data Studio offers a number of predefined themes for your report. You can create a professional look quickly by selecting an existing theme.
Layout Tab
You can do things such as control how your report looks in View mode, customize your report size and orientation, and change grid settings. We recommend experimenting with each option to see what works best for you.
When any element/chart is selected, then this sidebar becomes the editor for that specific chart. Again we will have 2 tabs.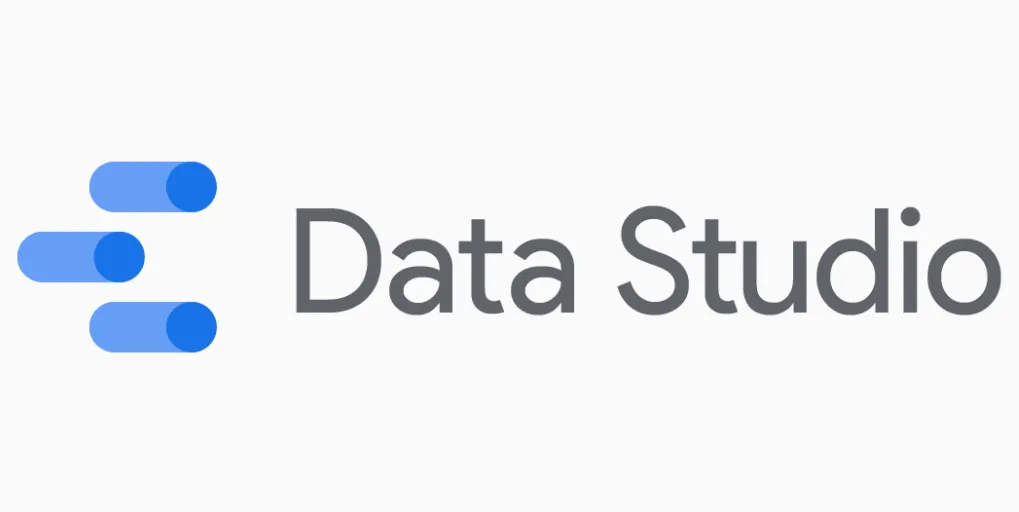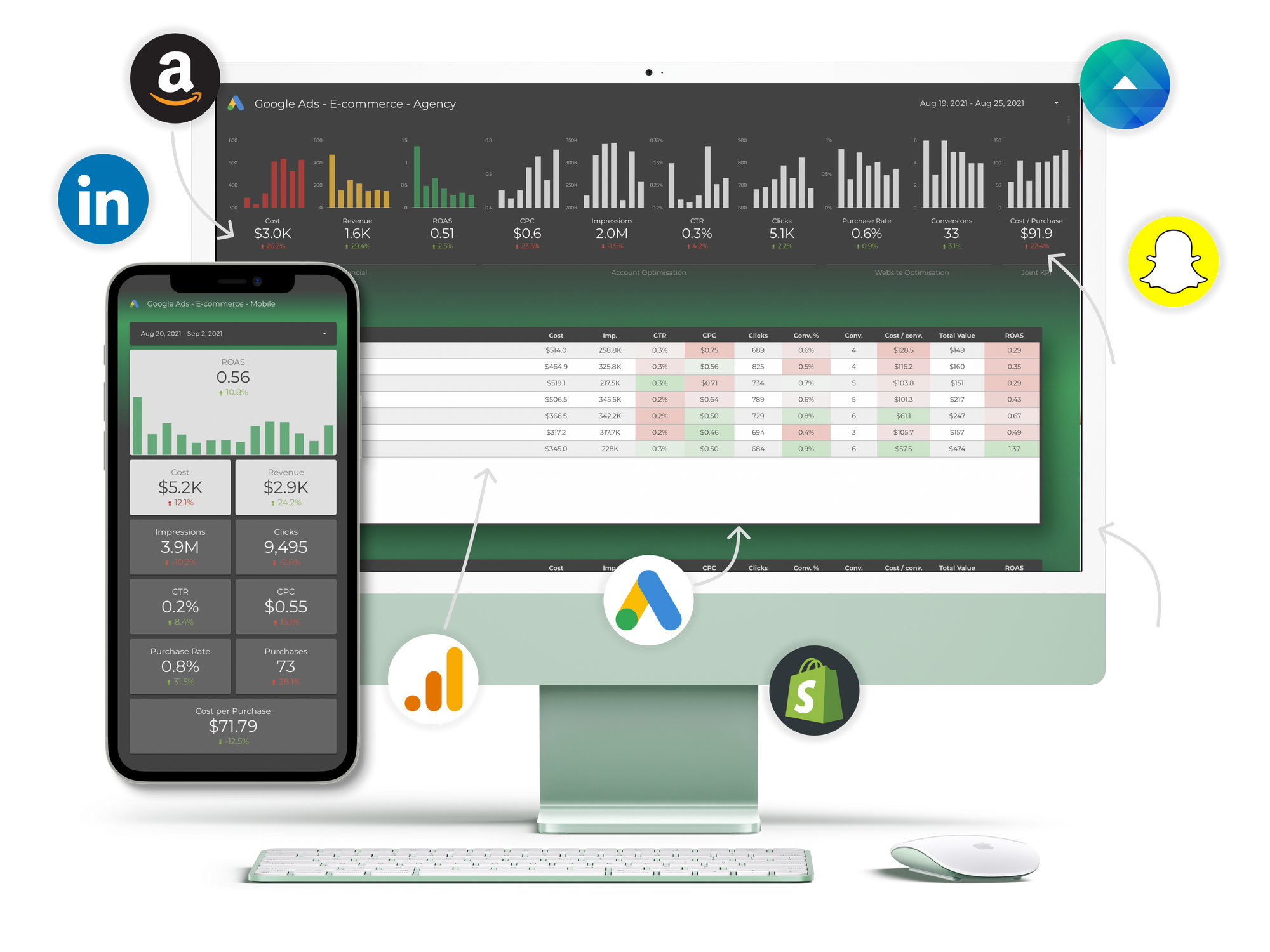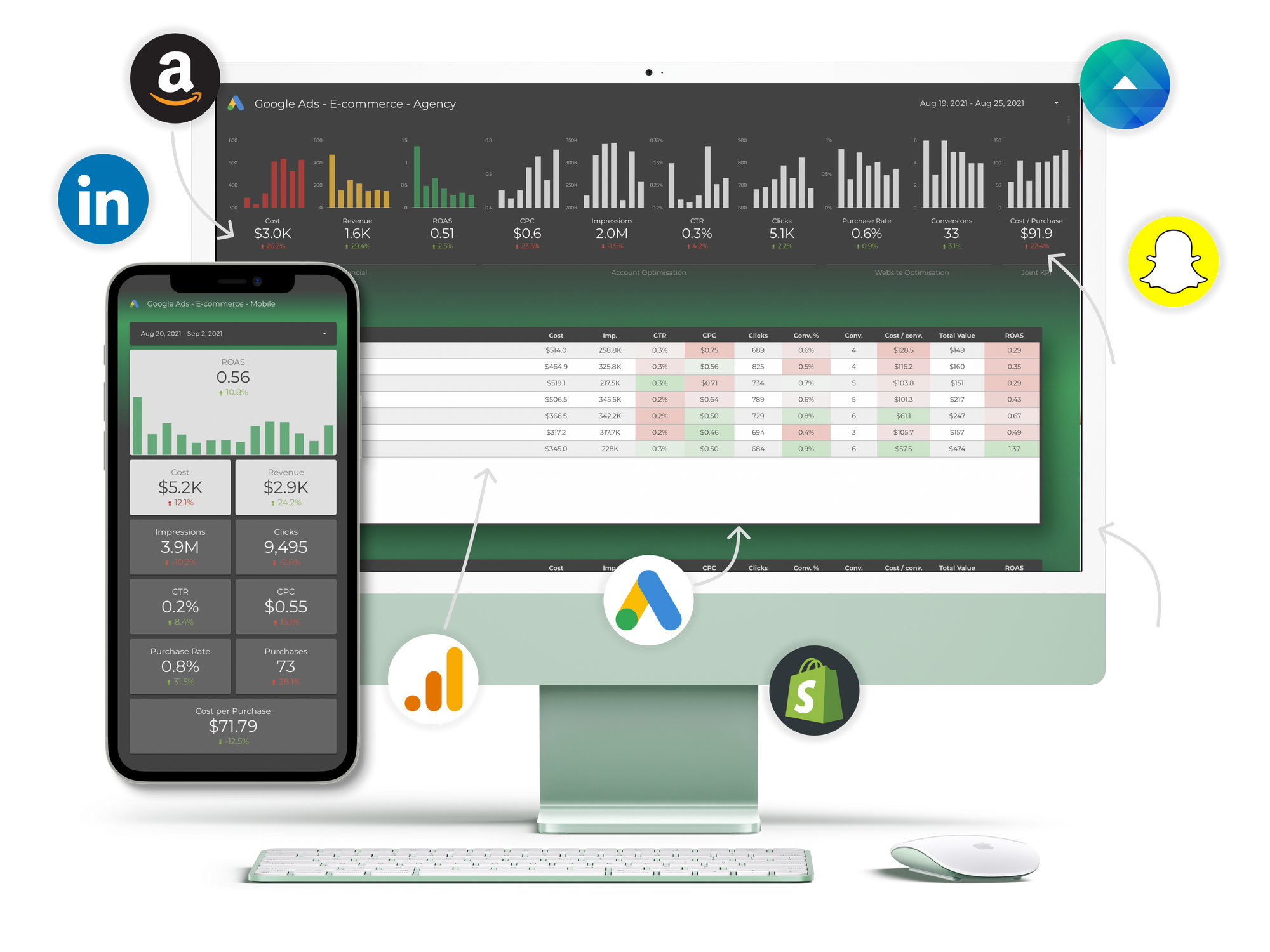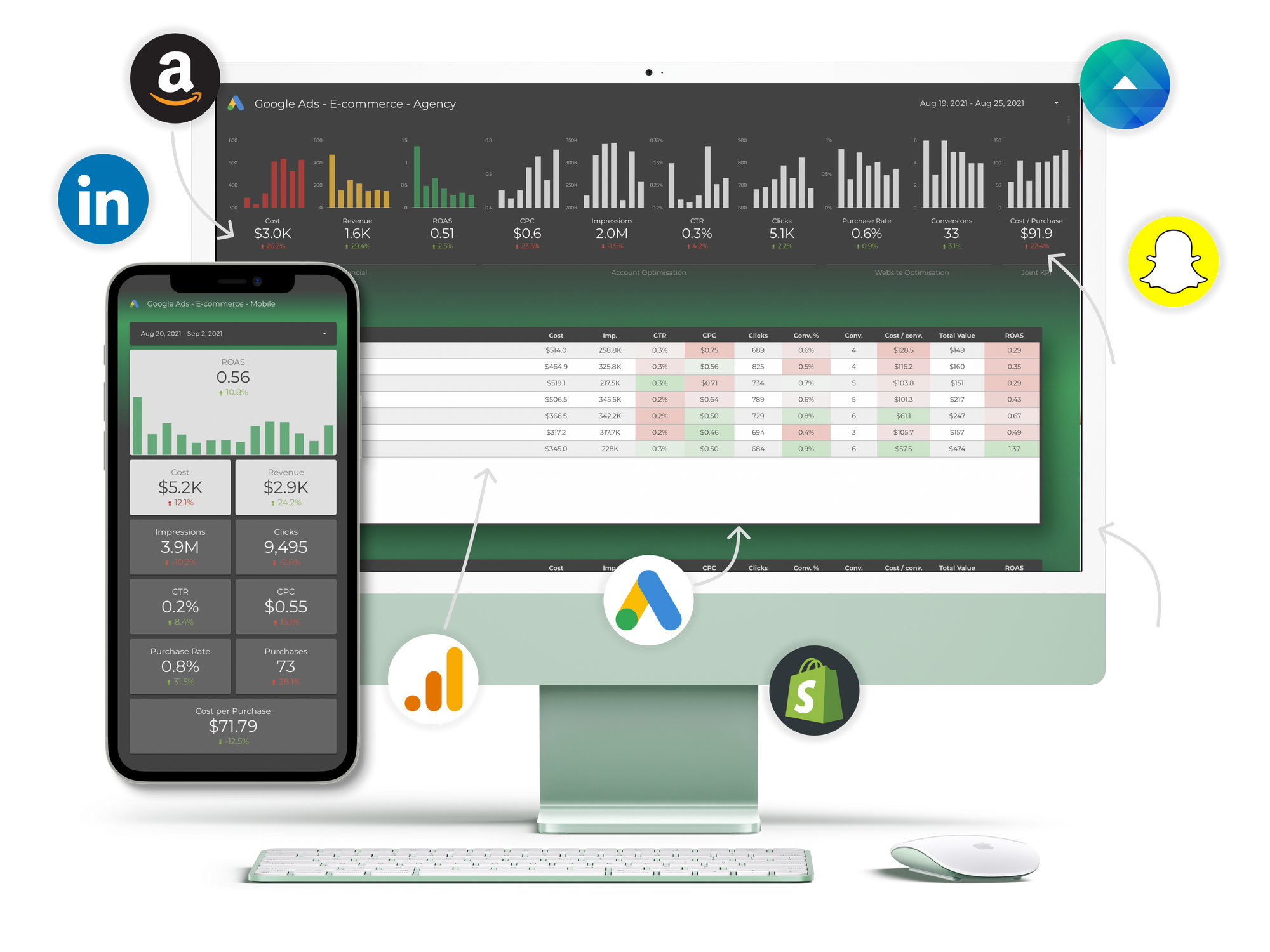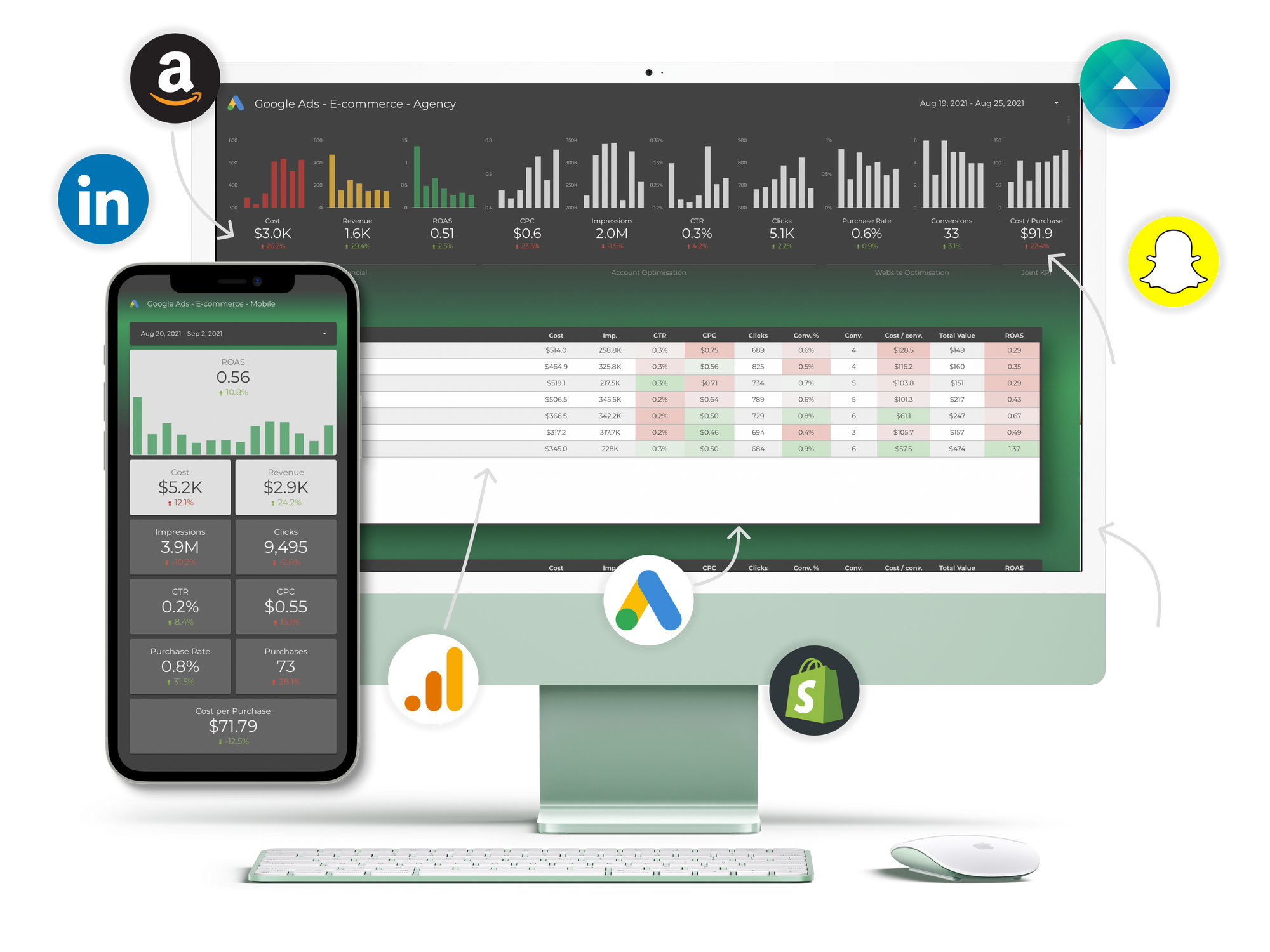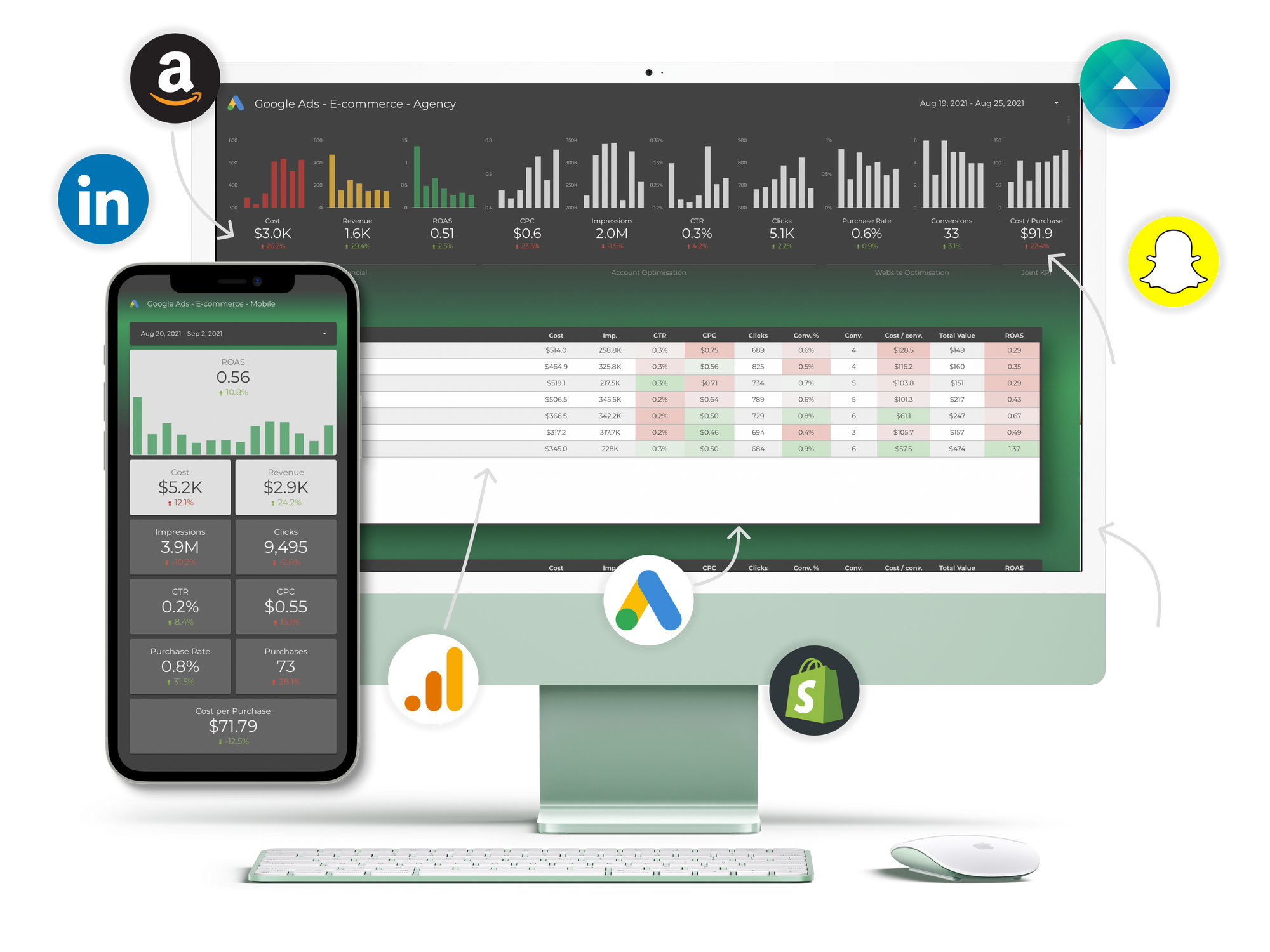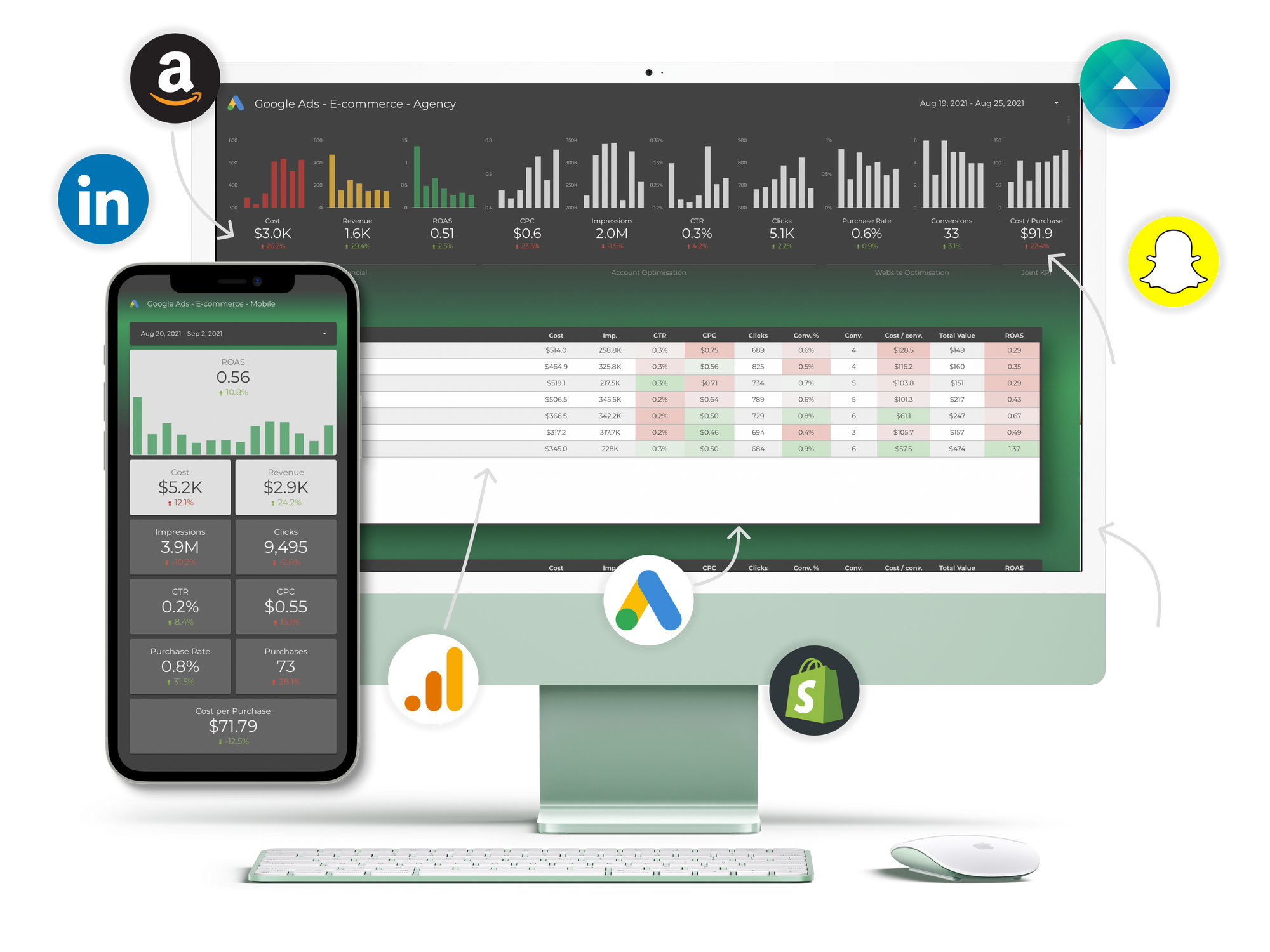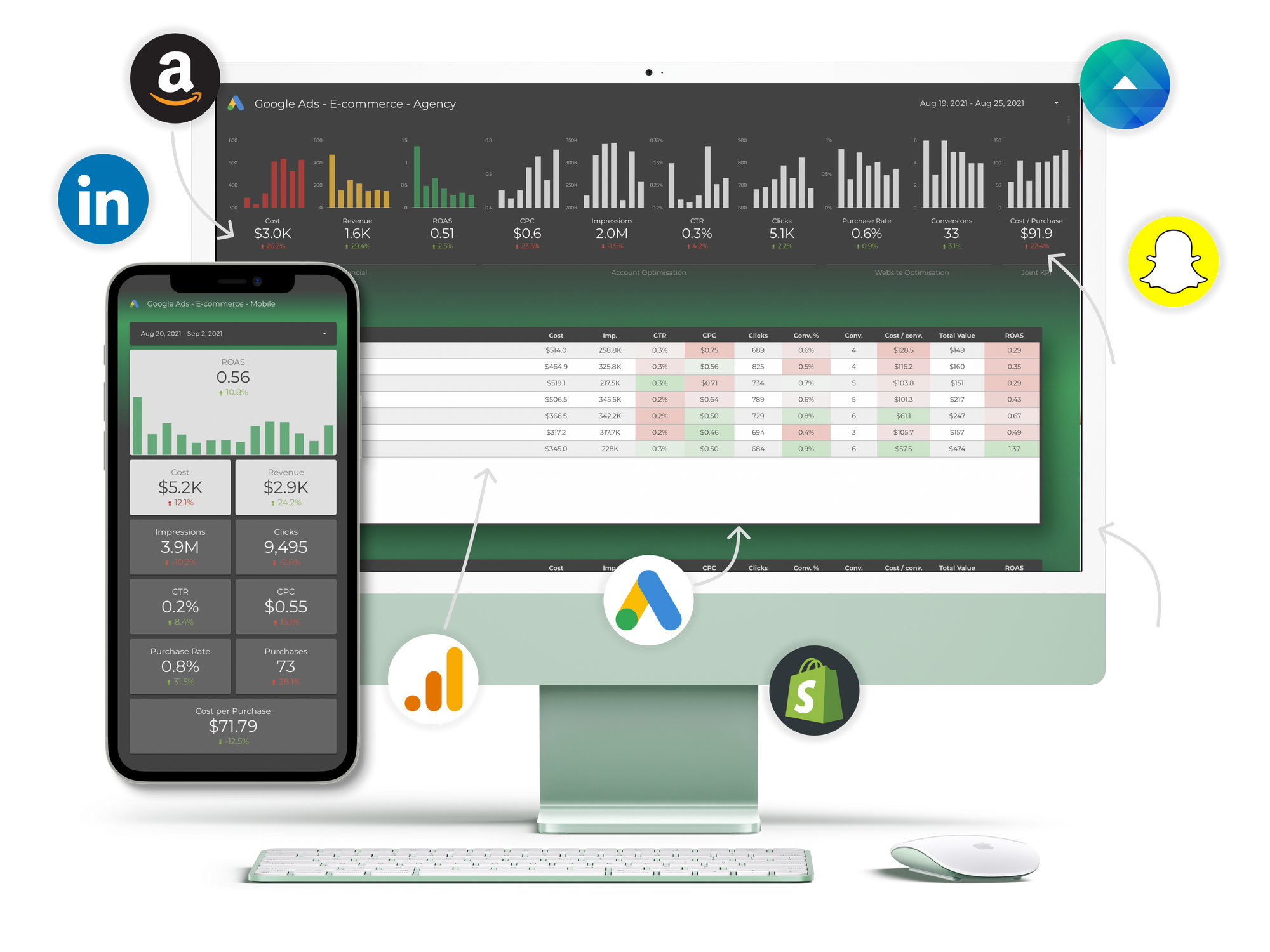 Chart Types
Google Data Studio is a practical tool that provides you with professional features beyond the Google Analytics dashboard. This reporting solution allows for transforming data into appealing reports suitable for your audience.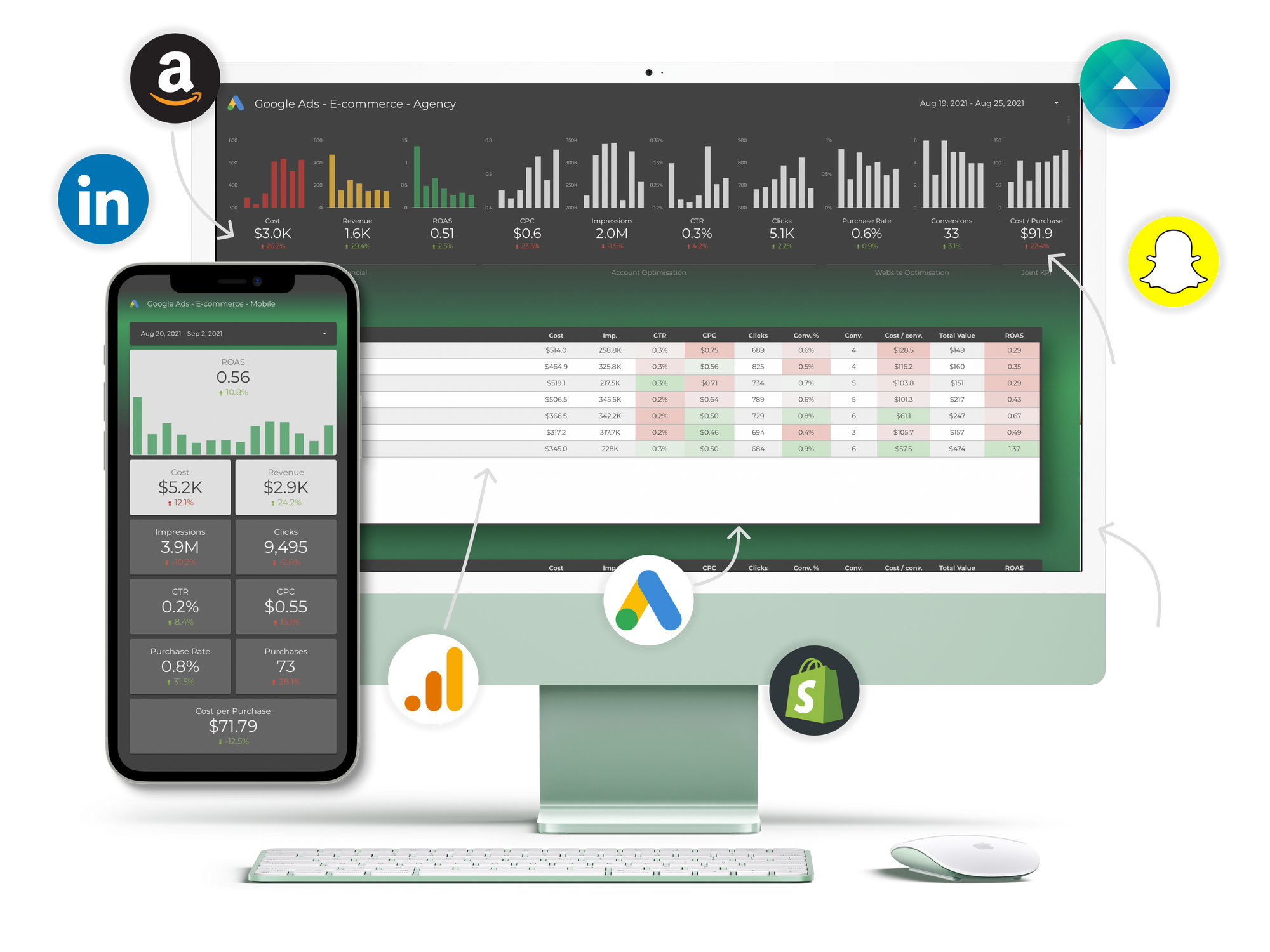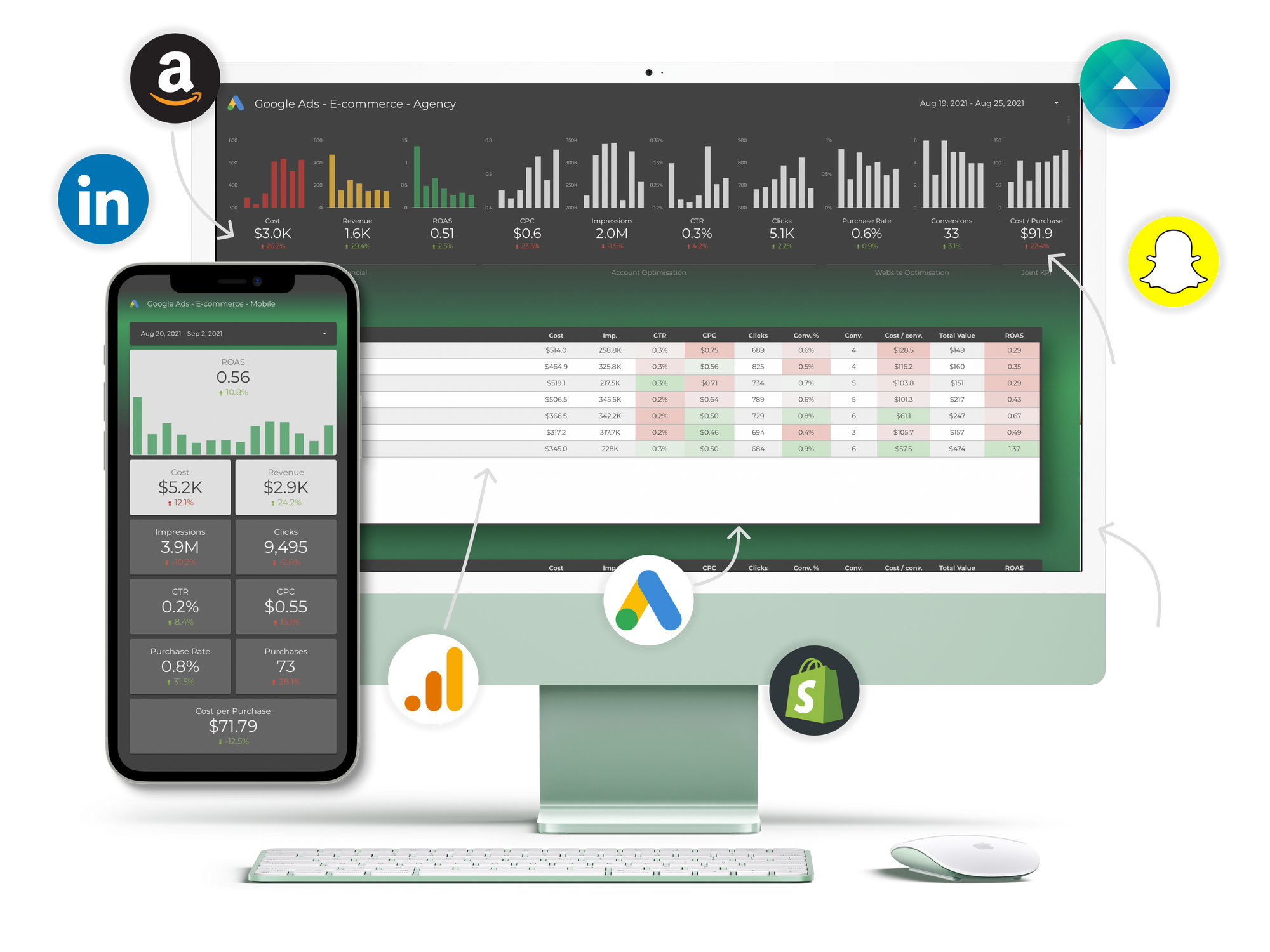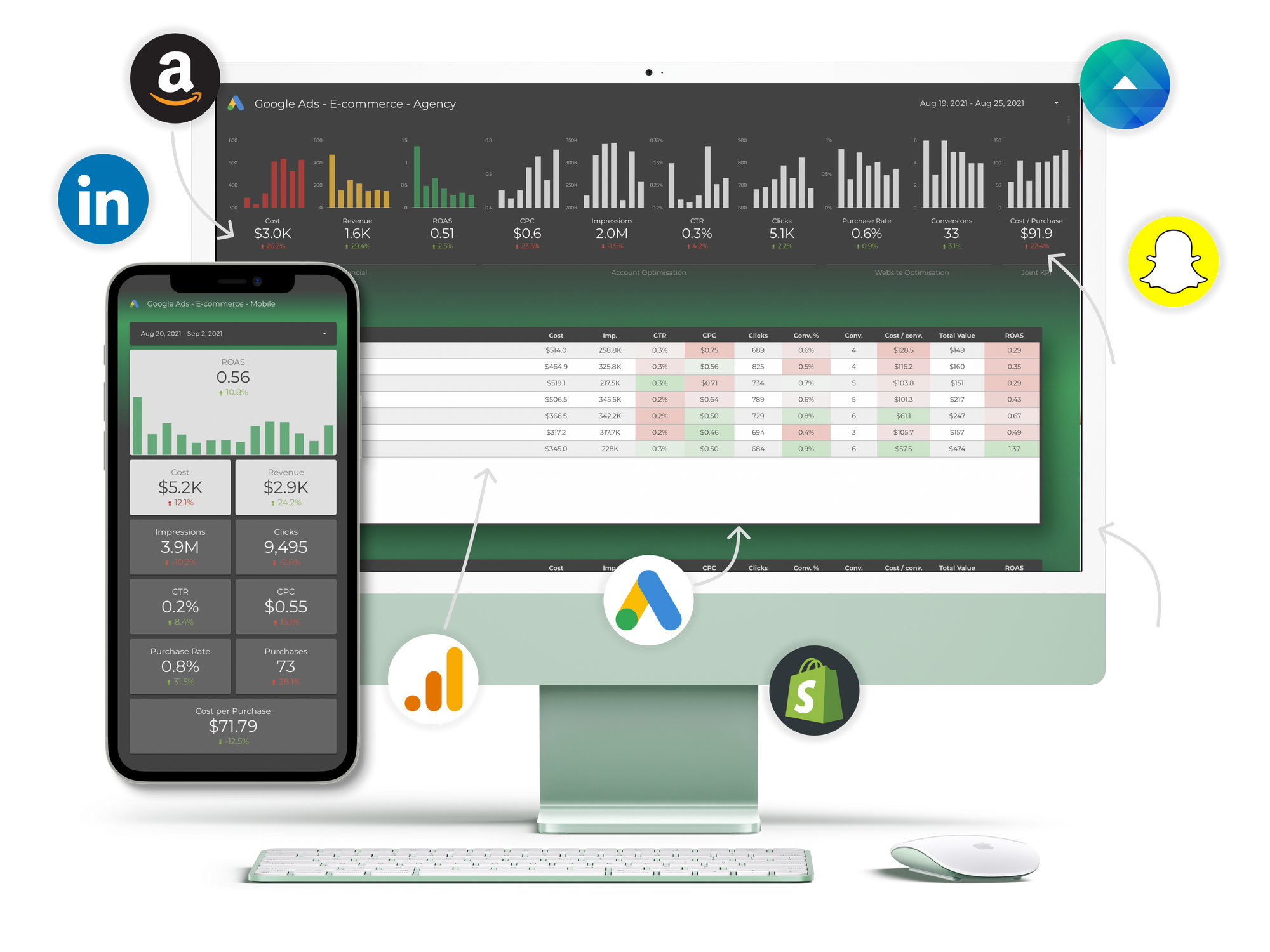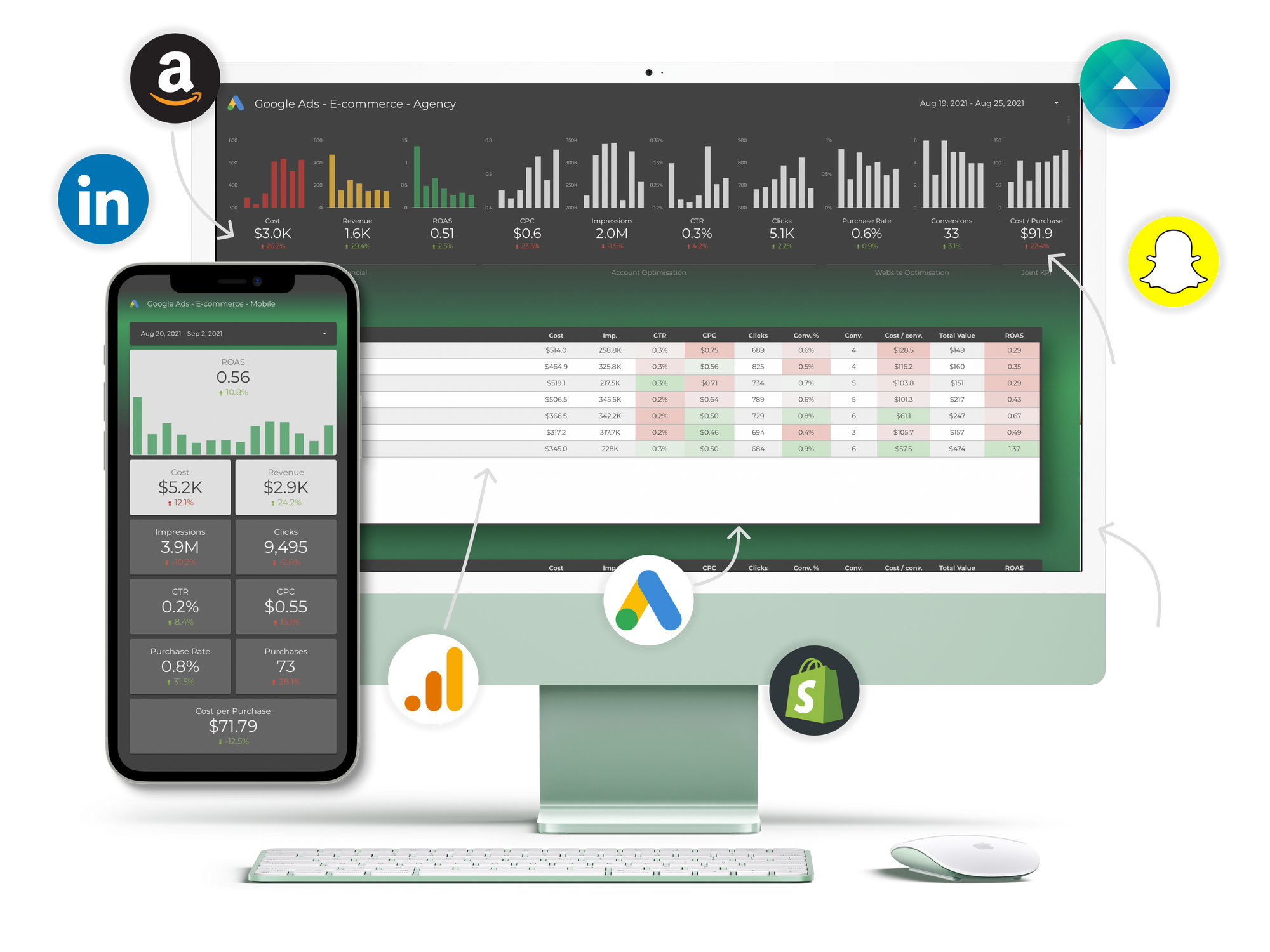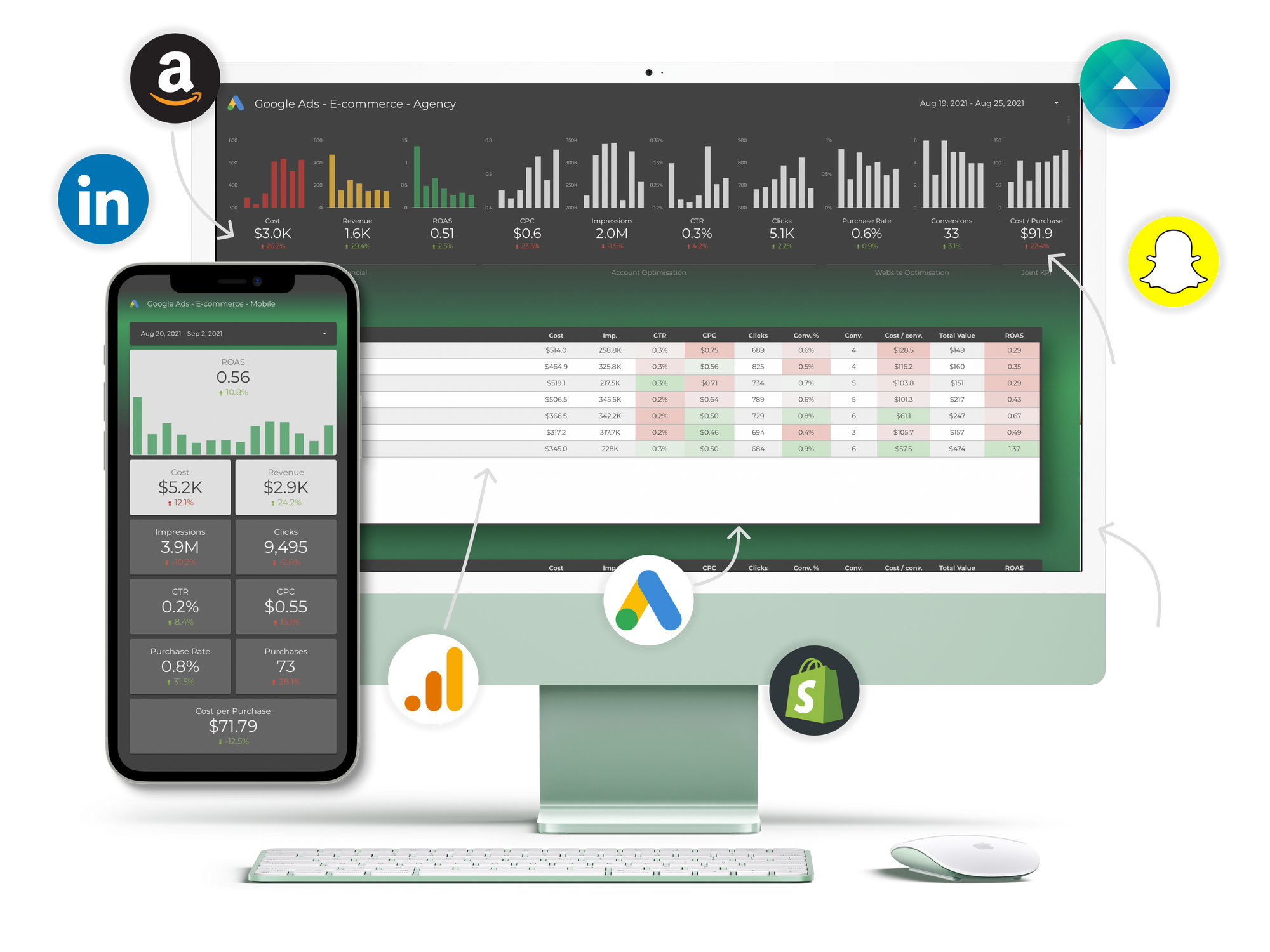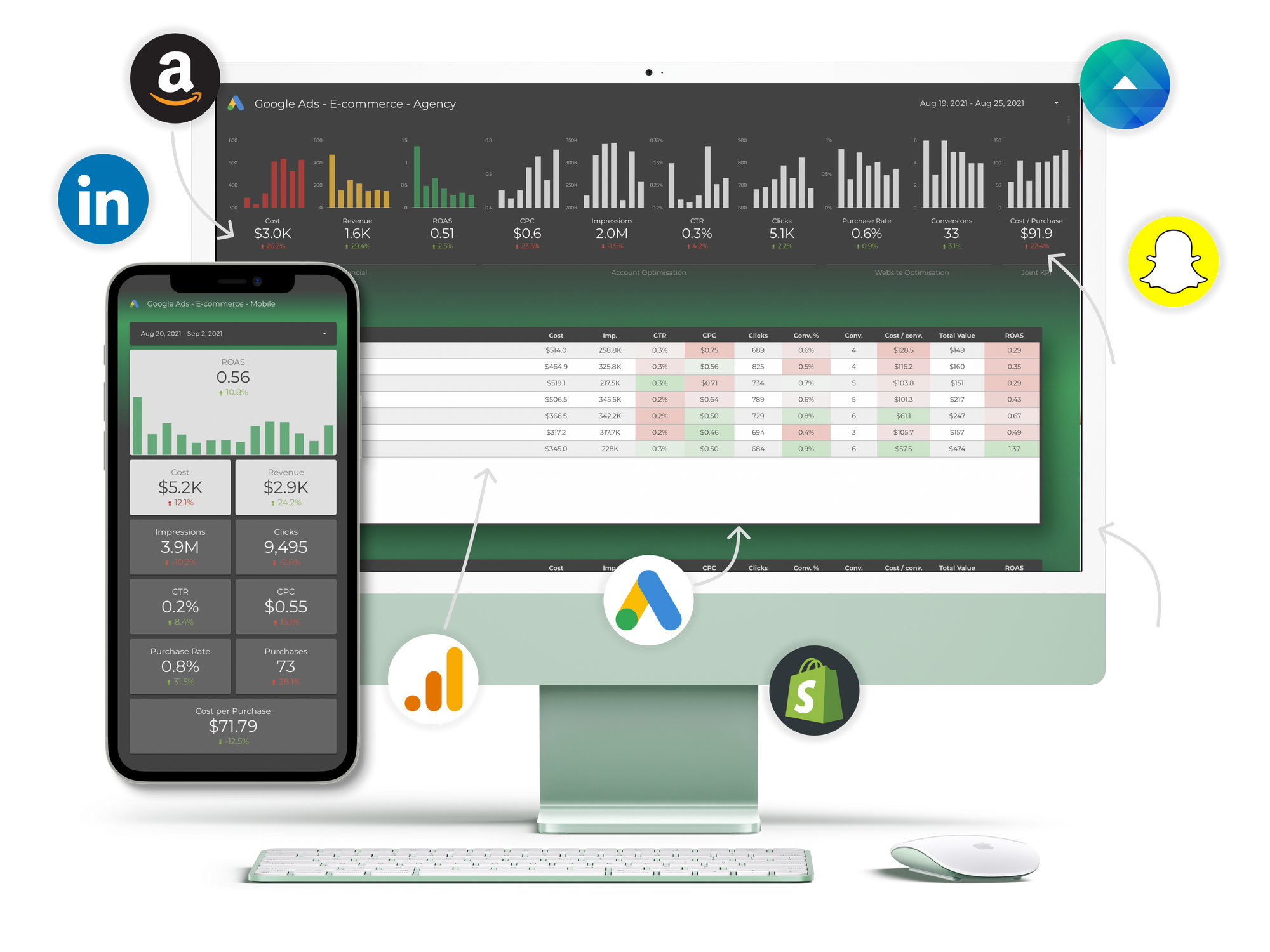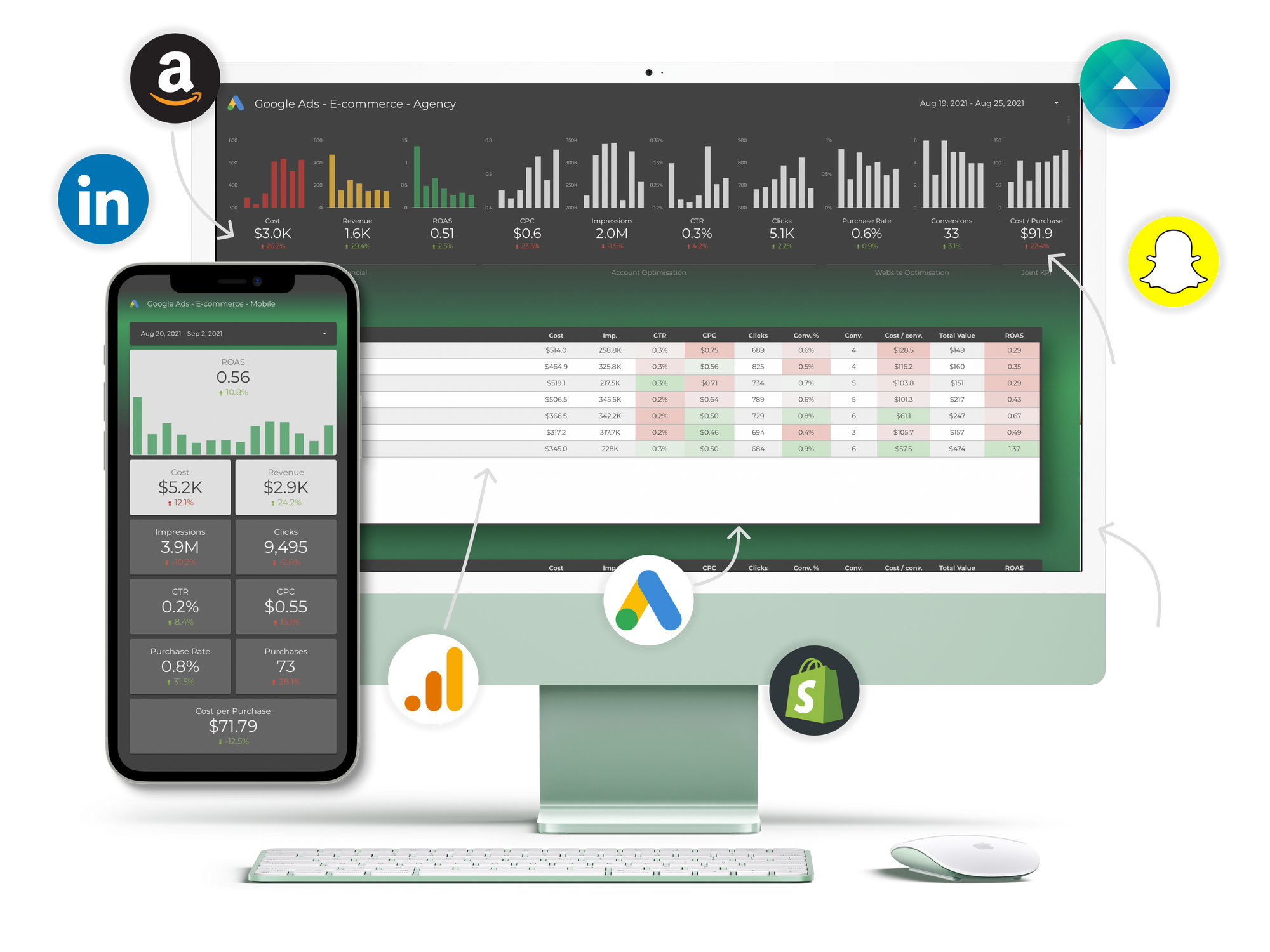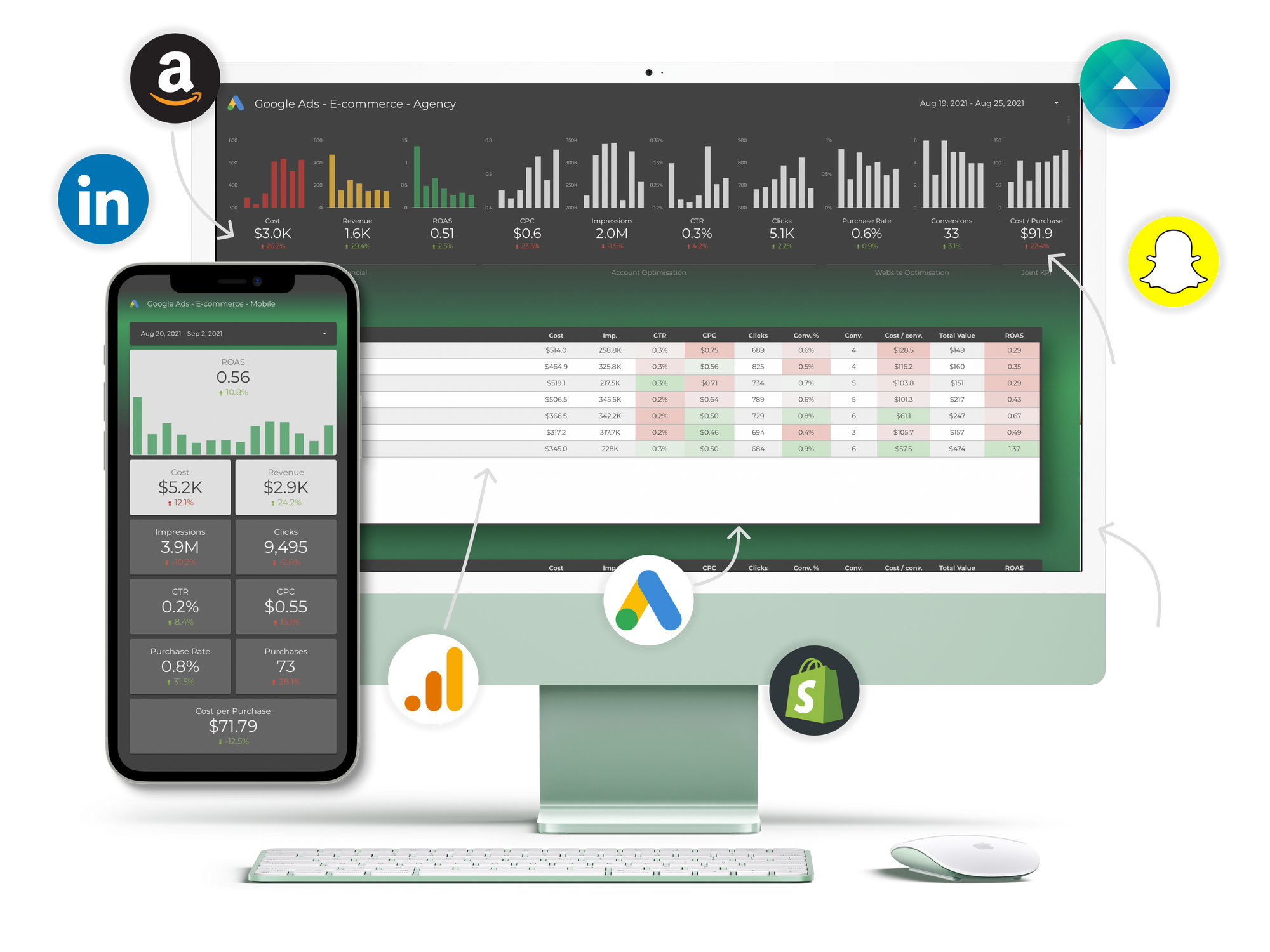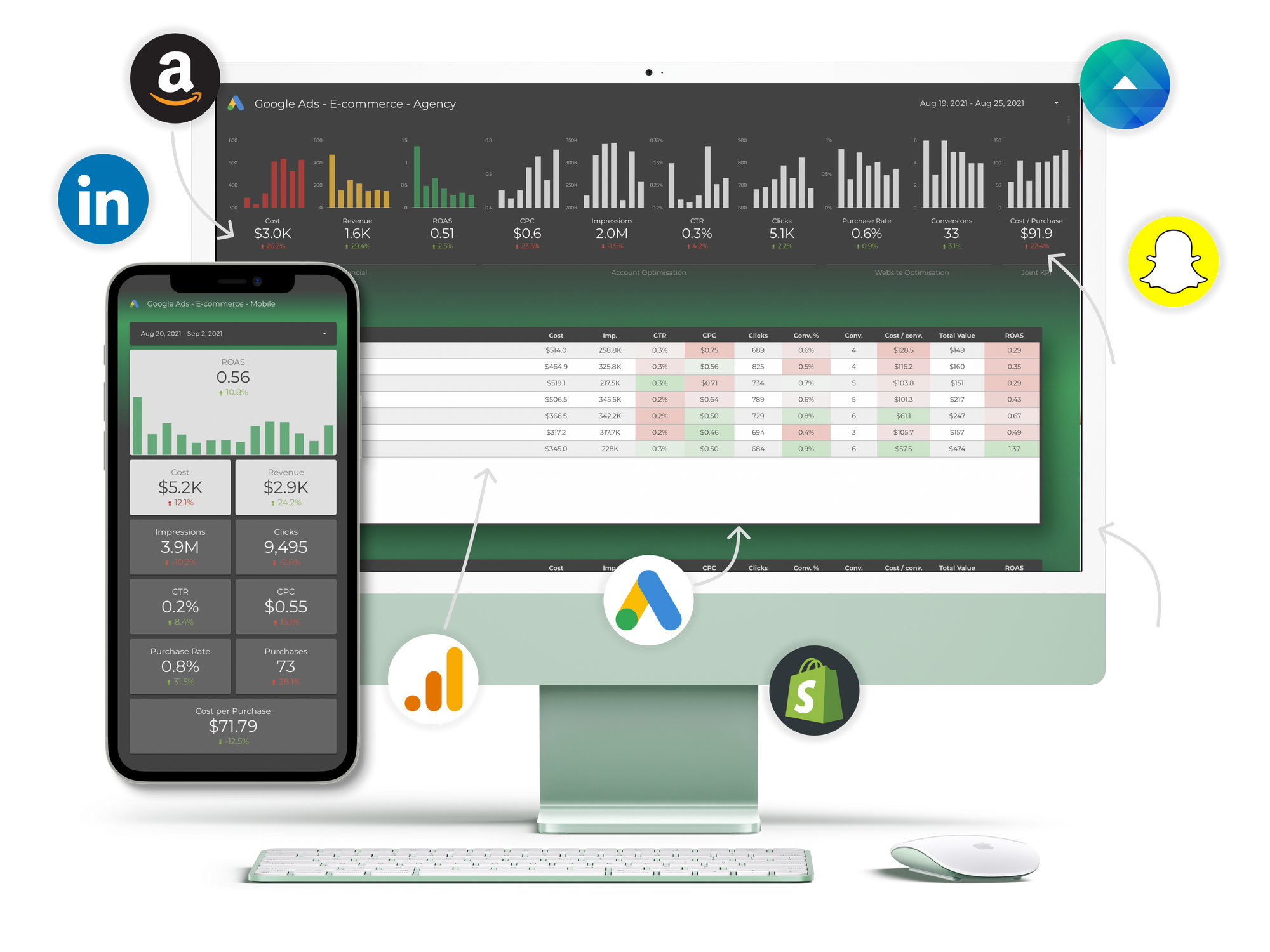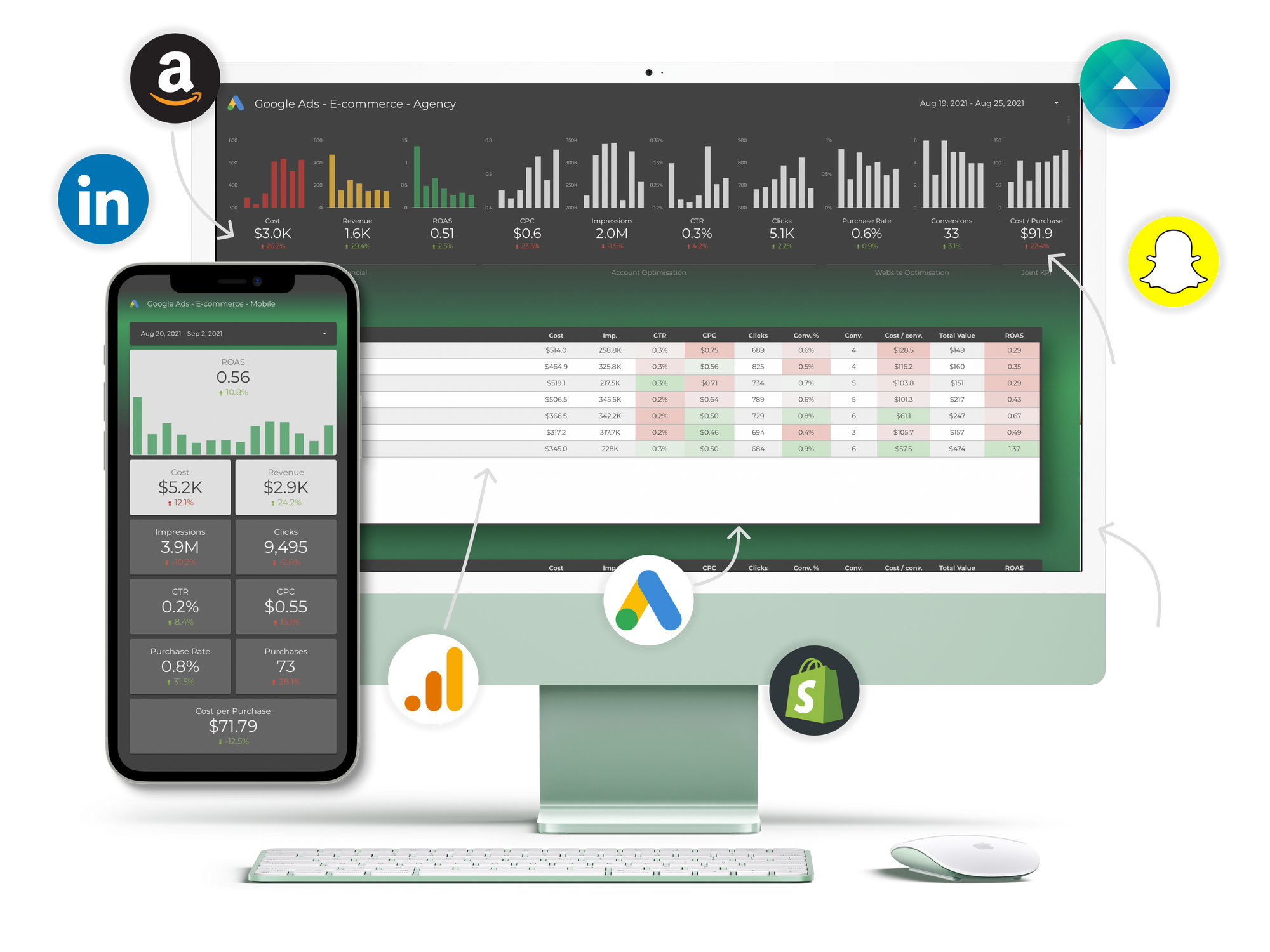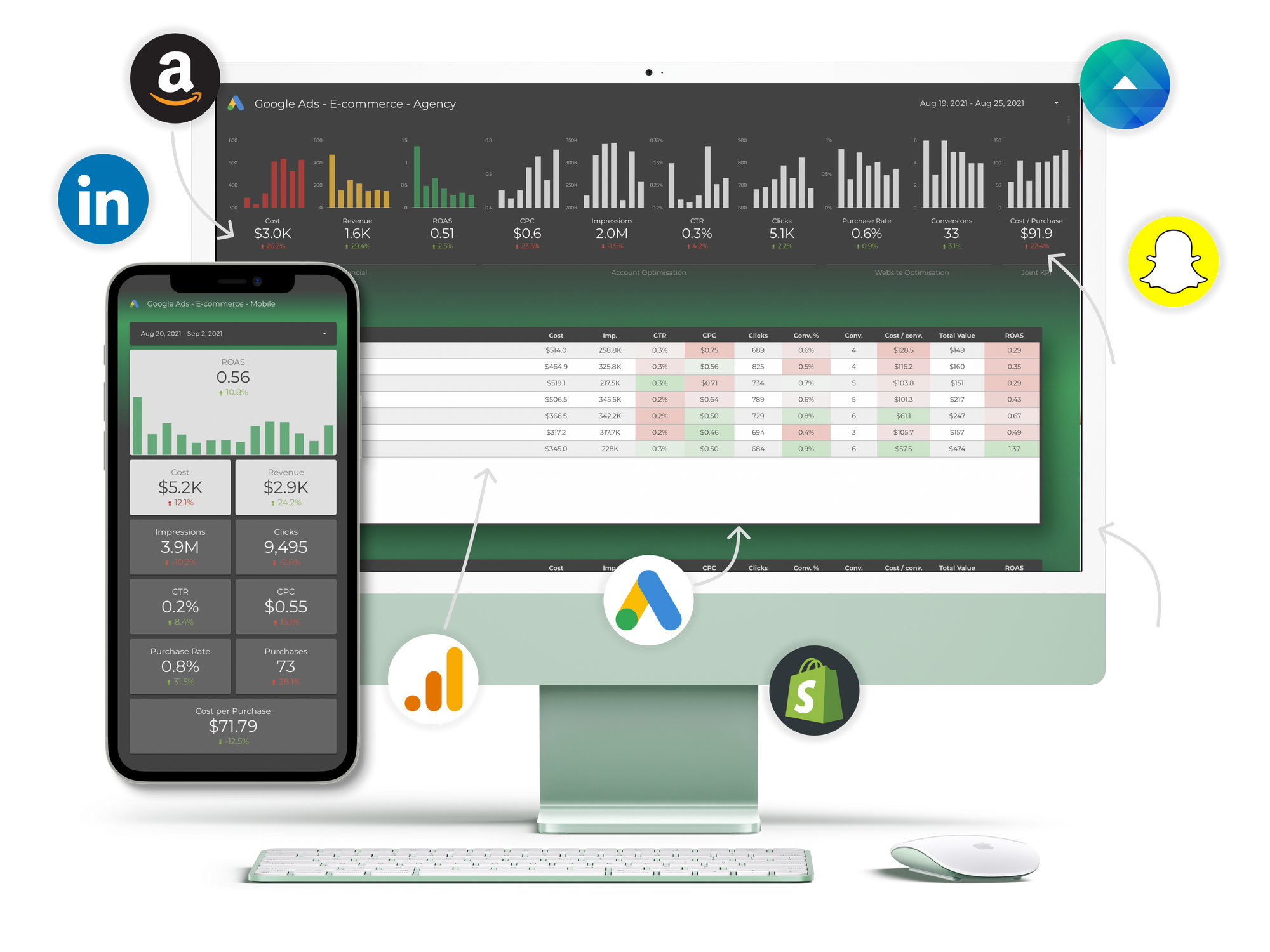 Advanced Topic
Data Studio has gone from being a buggy interface to Google Analytics dashboards to becoming a BI tool that competes with the Power BI and Tableau – but like any Google product, knowing a few hacks and tricks means it is far more powerful than it first appears.