One of the joys of working with Google Spreadsheets is that what we do is saved. This feature can be pretty useful if you tend to forget saving like me. Google Sheets gets the job done for us, therefore you do not have to go to the menu and save like in other worksheets. If you have an internet connection, your actions are recorded and you can make changes to the document whenever you want.

If you see this mark in the upper left corner of the worksheet, your file is being saved.
If you do not have an internet connection, the registration will not be done and a warning will appear.

If there is an internet connection, what you do is being recorded and when saving is completed, a cloud sign appears.

If you see the cloud sign,  you can be sure it's saved.

You can see the time of the last change in the upper left corner. When you click on this article, a screen will appear.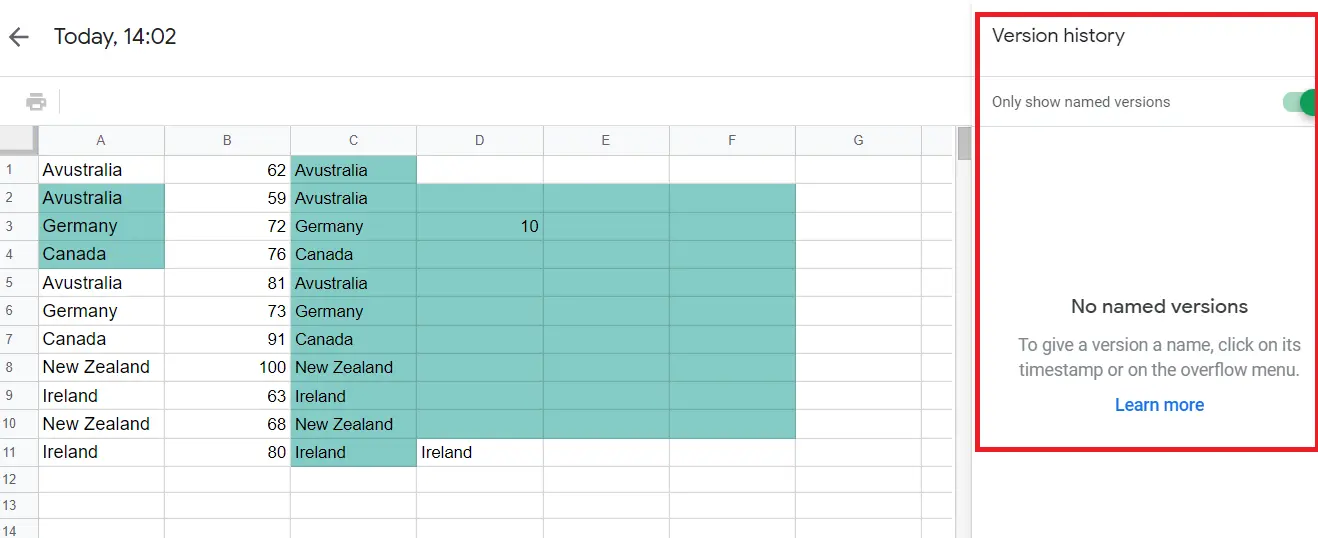 From the 'version history' window, you can see when and by whom the changes were made.
When you open 'Only show named versions' -> you can see a detailed report.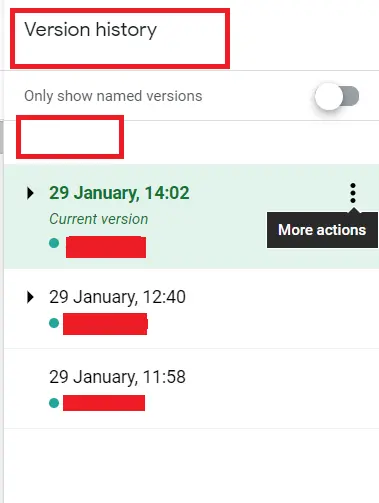 Separate pages are allocated for each displayed change. If you click on them, you can see what has been done.
Let's analyze the three dots in the upper right corner -> more actions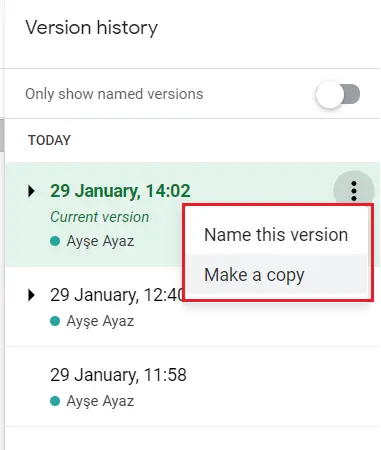 We can rename it to the date part with 'Name this version.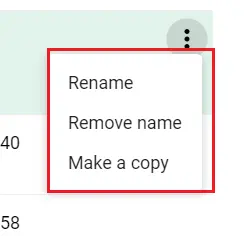 Rename: You can change the name.
Remove name: You can remove the name you just wrote. Reverts to the previous version.
Make a copy: We can copy, share and send it to another folder. We can share the file and save it to a different location.