KPIs
Top SEO Metrics and KPIs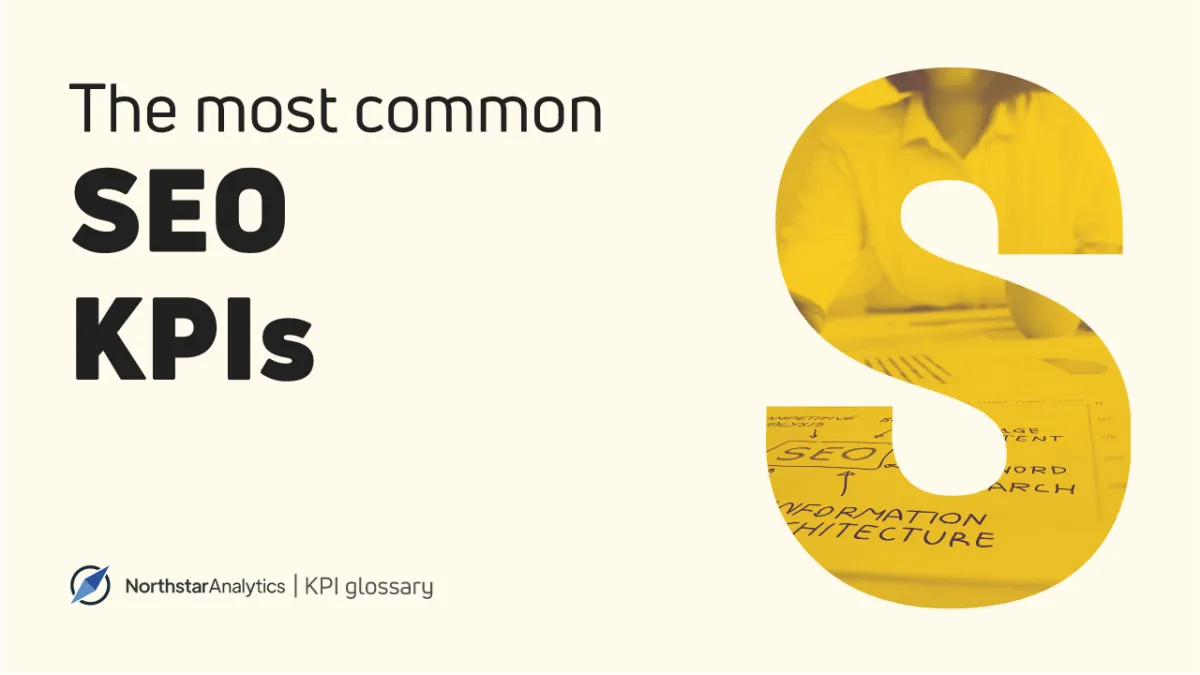 General Definitions
Organic Traffic
Organic traffic is traffic obtained by appearing in search results without having to pay for placement.
Organic Traffic by Visitor Location
This is a critical metric for anyone involved in local SEO or marketing.
Mobile Organic Traffic
Keeping track of your mobile traffic can assist you in identifying difficulties with mobile friendliness, usage trends, and mobile-only search phrases.
Number of Unique Pages that Drive Organic Traffic
If you have 1,000 pages but only 100 of them get organic traffic, you should look at the other 900.
New Organic Traffic
This statistic is significant since it provides the most precise picture of your prospect flow and inbound performance.
Organic Impressions
A basic goal of a comprehensive marketing strategy is to be found online by prospective clients, and total organic impressions is a significant success indicator in getting found via organic search.
Content Length
Ones of more than 1,000 words outperform shorter articles in Google's current algorithm.
Click-Through Rate
The click-through rate represents the percentage of users who visited your site after finding one of your pages in a search.
---
Engagement Metrics
Average Time on Page
The most important indicator that every marketer should monitor is how long users stay on the page.
Scroll Depth
Scroll depth is another indicator of how well your content engages your viewers. It tracks how far down your visitors scrolled on your website.
Dwell Time
While average time-on-page metrics tell you how long a visitor stays on your page after arriving from any source, dwell time measurements tell you how long people stay on a page after arriving through search and before clicking back to the search results.
Session Duration
Session length stats show how much time users spend on your site overall, including time spent on various pages.
Pages Per Session
The pages-per-session indicator will tell you how many pages a user visits on average in a single session.
Bounce Rate
The bounce rate indicates how many visitors leave your site after only seeing one page.
Exit Pages
Your exit page rate is calculated by dividing the number of exits by the number of page views for a specific page.
Page Load Speeds
Site performance is an important criterion that practically every website fails on.
Percentage of Returning Visitors
Knowing how many repeat visits you receive is critical for determining how effectively your website resonates with the market.
---
Keyword Related Metrics
Keyword Rankings
If you're conducting SEO, you should be able to list keywords that appear on Google's main page.
Number of Ranking Keywords
The amount of terms a site ranks for and how that is trending provides an excellent high-level snapshot of site health.
Commercial-Intent Keywords
monitoring the total number of commercial-intent keywords for which your homepage and product/service pages rank
Branded Search Volume
It is critical to monitor changes in branded search volume.
Non-Branded Search Volume
Everyone should keep track of the number of non-branded search visits to their websites.
Competitor Rankings
you should pay attention to the ranking of competitors for your brand name
Keyword Difficulty
This indicator is critical to monitor because it indicates how competitive your keyword is.
Estimated Traffic
This takes into account not only keyword rankings, but also predicted click-through rates by position, all while being weighted by a keyword's search traffic.
Traffic Value
By tracking traffic value, you may determine whether the keywords you're ranking for are valuable in your business.
Query Impressions
This allows us to determine which keywords are being utilized, and then we can determine which aspects of our content need to be improved in order to receive more organic traffic from these phrases.
Meta Title Length
We analyze meta titles on a monthly basis and utilize tools to ensure that the character length is correct.
---
Backlink Related Metrics
Overall Number of Backlinks
The more backlinks your site has, the more popular and reputable it is regarded by search engines, and the higher it ranks in search engine results.
Number of Unique Referring Domains
The more unique websites that connect to your site, the more authority your site has and the better chance you'll have of ranking for competitive searches.
Number of Backlinks to Specific Pages
Maintaining a high-quality backlink profile across your entire site will assist you in climbing the Google rankings.
New Backlinks
Backlinks are still a major element in organic search rankings.
Lost Backlinks
Should be tracking dropped backlinks and analyzing the cause.
Backlink Referral Traffic
In actuality, organic traffic is far more essential than domain authority because it indicates the number of visitors to your site.
Backlink Quality
Although the number of inbound connections to your site is obviously significant, you should also consider the quality of your backlinks to establish your link-building priorities.
Backlink Relevance
You must monitor backlink relevancy in addition to domain and URL authority.
Most Valuable Backlink
your most value link versus each of your competitors' greatest links
Link-Building Momentum
Keep it to 1-3 links every week at first. Once you have a decent quantity of traffic, your chances of obtaining links 'naturally' grow. This is where you can increase the speed.
Link Velocity
Maintaining and increasing a website's monthly link velocity is critical since it indicates to search engines that the website is becoming more popular.
Domain Authority
The higher your DA, the easier it will be to increase your traffic. When DA rises, so does traffic.
Domain Rating Distribution
Domain rating distribution—that is, determining what types of domains are connecting to your content—is required for technical SEO initiatives such as content pruning and link disavowals.
Internal Links
Internal links are hyperlinks on your website that go to another page on your site.
Crawl Errors
Crawl errors are one of the most important SEO metrics for marketers to monitor.
SEO Result Related Metrics
Goals/Conversions
Goals are one of the most crucial variables to track in order to identify whether or not your SEO approach is effective.
Revenue Per Visitor
Simply multiply the conversion rates by the average revenue per customer. Voila! You get money for each organic visitor.
Return on SEO Investment
The only measure that truly matters is return on SEO investment.
Growth
Growth is the one SEO metric that all marketers should monitor.
Conversion Rate
The conversion rate is the number of conversions divided by the total number of visitors over a specified time period.